Pumpkin Recipes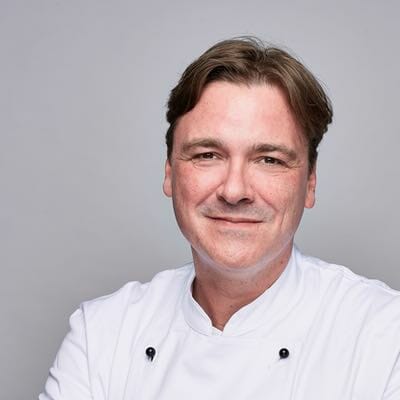 Pumpkin Recipes from my kitchen can be found on this page. More cooking and baking inspiration:
➽ You can find my simple squash vegetable recipe at the bottom of this page.
➽ All recipes with step by step instructions
➽ Recipes categories with overview by season, theme and meal order
Cooking questions you can leave me via the comment function with each recipe. Wish you good luck!
Pumpkin Recipes Ideas For the Versatile Fall Favorite.
Welcome to the tasty world of squash pulp. Squash is one of the most versatile and colorful vegetables of the season! 😊 Whether as a base for hearty soups, as an ingredient in oven vegetables, or even to risotto. Squash and its many varieties are a true all-around talent in the kitchen. As a professional chef, I bring my years of experience and expertise to bear on a wide range of creative and tasty pumpkin recipes. 👨‍🍳
Pumpkin Recipes: Culinary Creations For Every Taste
The range of recipes is wide 👐 and includes traditional dishes such as vegetarian or traditional squash soup, pumpkin risotto, as well as innovative creations. The possibilities for showcasing squash in the kitchen are as limitless as the different types of squash themselves! 🌈
Squash Recipes: My Expertise Makes the Difference
Each recipe in this category is created with the utmost care 📝 and includes detailed instructions, useful tips, and high-quality images. 📷 This ensures that your culinary adventure with squash is not only exciting, but also sure to succeed. 😃
Pumpkin Recipes: Simple, Sophisticated And Guaranteed to Succeed
I make it a point to ensure that all recipes are practical and easy to recreate. 🍳 The ingredients are easy to obtain and the step-by-step instructions are easy to understand and richly illustrated. 📘
Dive into the culinary diversity of squash pulp cuisine and get inspired. 🌟 Bon appétit!
Simple squash vegetables
Pumpkin recipes ❤ and simple squash vegetables Recipe from Chef Thomas Sixt
Ingredients: 250 g Hokkaido squash pulp cubes 50 g clarified butter salt, pepper, sugar 2 tbsp chopped parsley
1. pumpkin cubes in a pot with the clarified butter sweat. 2. Add a little water to the pumpkin vegetables and steam until firm to the bite. 3. Season with salt, pepper and sugar. 4. squash pulp glaze and lightly caramelize, boiling away the liquid. 5. serve refined with parsley!