Mediterranean Potato Salad
Author:
Thomas Sixt is a chef, food photographer, cookbook author and blogger.
Here he shares recipes, answers cooking questions and helps with cooking.
You can find my fine ➽ Mediterranean potato salad recipe in this article.
I cooked the potatoes for this salad overnight in the kettle grill using the residual heat.
This is practical because the potatoes are ready to cook the next day.
You can find this and other tips in the following article.
Have fun and good luck!
1. Recipe Mediterranean Potato Salad
The simple salad is a great side dish for a barbecue or a vegetarian main course.
The following instructions bring all the work steps into your kitchen!
You can send me your cooking questions, kitchen gossip and feedback using the comment function at the bottom of the page.
Mediterranean Potato Salad
Prepared, photographed and written down by chef Thomas Sixt
Servings 2
Calories 876
Total Time 45 Min.
Easy instructions for preparing potato salad with Mediterranean ingredients.
Ingredients
5
Piece
Potatoes

(waxy potatoes)

Potato Salad Dressing

1
Piece
Lemon

(alternatively 3 tablespoons table vinegar)

primal salt
Pepper black, ground
1
tsp.
brown cane sugar
1
tsp.
Dijon mustard
some
Chili
6
tbsp.
Olive oil

vegetable insert

1
Piece
bell pepper red
10
Piece
artichoke hearts
15
Piece
green olives
2
Pinches
thyme
2
pinches
paprika nobel sweet

(smoked)
Instruction
Cook potatoes
Cook the potatoes in their skins.
You can boil the potatoes in salted water until soft.
I put the potatoes on the charcoal grill I was using and cooked with the lid on.
The charcoal glowed white.
To be honest, I forgot the potatoes in the evening and only took them out of the grill the next day.
2. Calories And Nutritional Values
You can find the calculated calories and nutritional values for Mediterranean Potato Salad in the next table:
3. Ingredients Tips For Mediterranean Potato Salad
In addition to the ingredients presented, you can use other typical Mediterranean ingredients that are available on the market.
You can find some ideas for ingredients below:
4. Matching Ideas For Mediterranean Potato Salad
The fine vegetable and potato salad goes well with many other dishes
5. FAQ Mediterranean Potato Salad
You can find a summary of the most frequently asked questions about summery potato salad here.
What potatoes are ideal for Mediterranean potato salad?
How long does it take to prepare potatoes in the grill?
What dressing ingredients and variations can you recommend for Mediterranean Potato Salad Dressing?
How long do I have to let the Mediterranean potato salad soak?
How long can I eat the Mediterranean potato salad?
Can I combine balsamic with Mediterranean potato salad?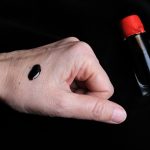 6. More Potato Salad Recipes